Swaffham Town Council
Information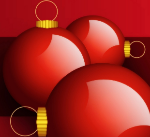 Swaffham Annual
Christmas Lights Event
Sunday 2nd December 2018
The Christmas Lights Sub-Committee has been working hard to create this year's Christmas Lights Switch on Event. It will be held on Sunday 2nd December 2018.
A key highlight of the event is as always, the switching on of the Christmas lights in the Town Centre – the decorations will light up the lampposts in the town centre, the main trees on the market place and the historic Buttercross. The Christmas Tree outside the Assembly Rooms will also be back.
The day itself will begin early in the morning with road closures, the outdoor market, musical entertainment and children's funfair will set up and be running from 12noon. Santa's Grotto will be open for business throughout the event and the lights switch on will occur at 5pm. The outdoor market, entertainment and children's funfair will continue until 6p.m.
We hope that local businesses will be open throughout the day and join in the festivities with their own colourful window displays and Christmas decorations.
Road Closures – there will be a road closure this year to allow for free flow of visitors and stalls. The road on the West side of the Market will be closed from the Buttercross roundabout up to the Swaffham Café from 7am – 10pm.
Car Parking – please be aware and advise your customers there will be no parking on the Market Place on Sunday 2nd December - the restrictions will come into force at 6.00am Sunday morning and remain until 8pm.
Free Car parking - will be available on Station St and Theatre St. There is also the usual restricted parking at the Pedlars Carpark and on the East side of the Market Place.
We hope that the event will continue to showcase Swaffham Town Centre, businesses and market to locals and visitors alike; benefitting both our residential and business communities.
More details on the planned activities can be found by contacting Swaffham Town Council on 01760 722 922, www.swaffhamtowncouncil.co.uk, @SwaffhamMarket, @SwaffhamTownCouncil.
If you have any queries regarding this event please contact me.
Claire Smith
Deputy Clerk