Lantern Parade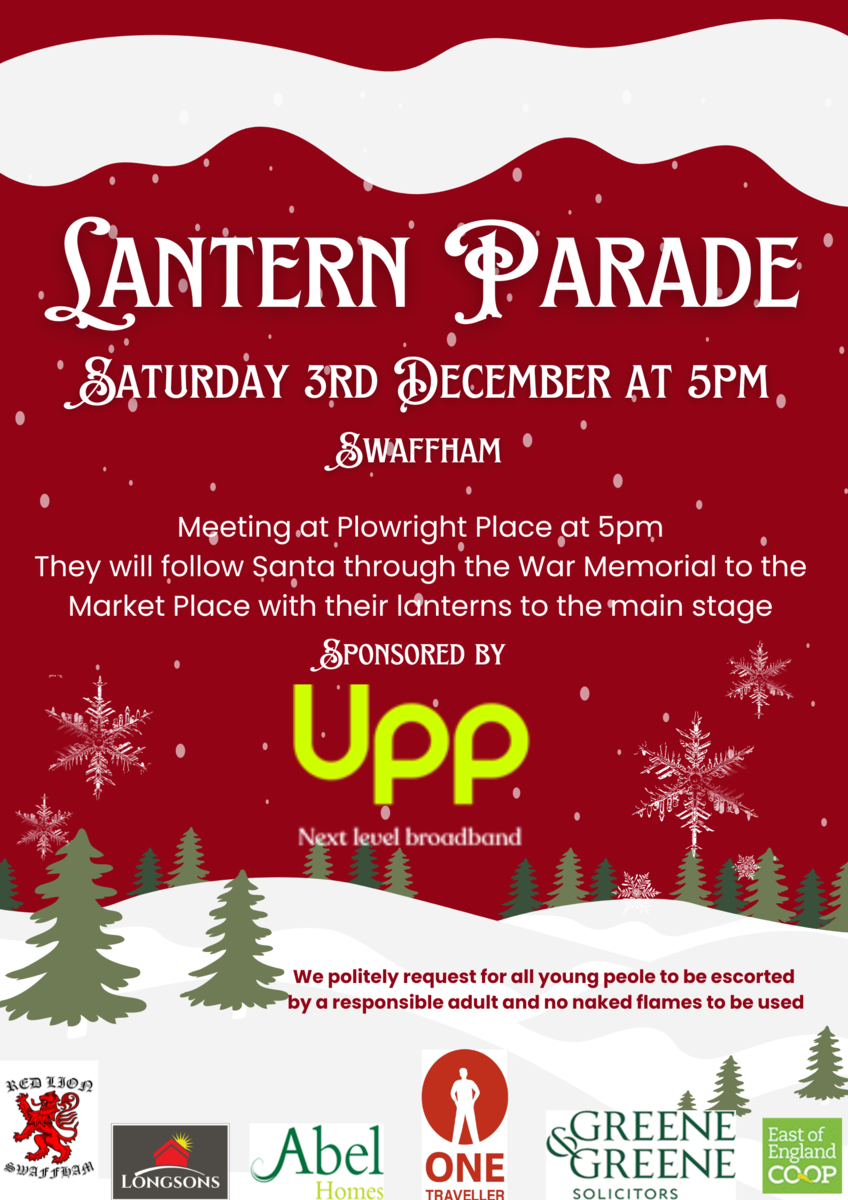 On Saturday 4th December Santa will be leading a lantern parade through our Christmas market and we would love you to be part of this celebration.
Whether you are part of a school, youth organisation or a local family we would love for you to make your own card or paper lantern and meet us in the Plowright Place at 4.45pm ready for the parade to begin at 5pm.
The lantern parade will head though the food festival and across our music stage before going round the market and back to Plowright Place, so not a long walk which allows for all to join in.
If you would like to attend then please do, but we ask that you are accompanied by a responsible adult and that your lights and lanterns do not contain any real flames. We will have a small stock of battery-operated tea lights available but if you are able to light your lantern yourself then that would be great. Don't forget to dress warmly in case it's a little chilly.
Any question please call us on 01760 722 922
Santa is looking forward to seeing you all soon in his parade.